1. When we finished our design, we need export it. Sometimes we need export a picture, sometimes we need export to video, GIF or SWF, sometimes we need the transparent background, sometimes we don't. So, we provide two way to export your design. Click "Export" button.

2. First, we select "Export Image". If you want export transparent background, check the "Transparent Background" box. If you want set region, you can set "Save Region" left, top, right and bottom.
3. "Antialiasing Quality": if your graphic card support FSAA, please Hardware AA, this is better. If your graphic card can't support FSAA, please select Software AA.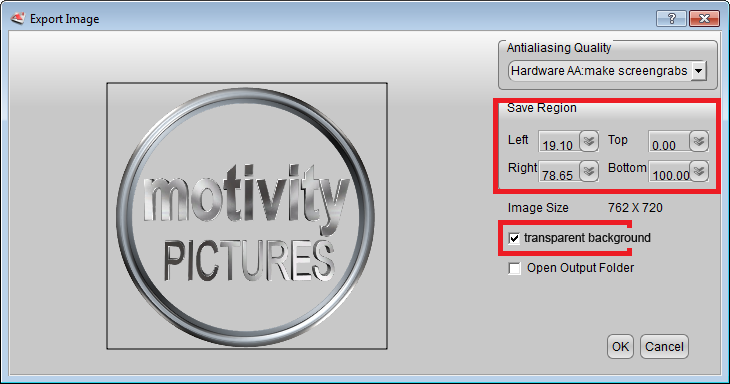 [Read more…]