"Create breathtaking 3D presentations that your customers will love."  by Solomon Arnett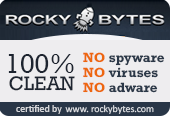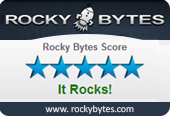 Aurora 3D Presentation 2012 is a presentation software for the presentation elite – or I should say elite presentations. With it, you can create breathtaking illustrations, demonstrations, product prototypes, and more to show off to your customers. While the application is usually used to create presentations that advertise, introduce, or demonstrate products to prospective clients/customers, Aurora 3D Presentation can be used to create presentations for a variety of themes, events, and causes to be shown off to friends and/or family members. And it is easier to use than it seems like it would be.
With Aurora 3D Presentation software, you can save interactive presentations as (.exe) files. Saving files in this executable format make it easy to share across the internet with customers, friends, family members, and publicly for the entire world to see. You can easily attach (.exe) files in emails so that you can instantly send the presentation to a specific individual, place it on a removable drive to be transferred to several computers easily, upload it to the cloud for hundreds of computers to download it around the office, or upload it to your website for all of your customers to view.
You don't always have to create a presentation that is interactive. Not every situation calls for a presentation where the customer or general viewer needs to be able to interact with the system. What if you need to create a presentation to be shown during a large meeting? You will be distracted from giving a great verbal presentation because you have to constantly look at a screen to ensure that you are indeed clicking on the right buttons. It would make more sense in this situation for the presentation to be automatic and set to different timing points so that you can simply talk and your viewers can watch and listen. Aurora 3D Presentation allows you to do just that. It allows you to create a video of your presentation to simply play during an event rather than press.
Are you in the auto industry? If so you will love Aurora 3D Presentation's 3D model feature that allows you to create amazing presentations of automobiles. Open doors, the hood, the trunk, simulate engine noise, tires, and more. You can zoom into any aspect of the car. Look inside and show your customers what the interior of the vehicle looks like. It is truly amazing. Change the car color dynamically as well so that you can drill down exactly what the customer wants.
Use the image wall feature to show off product ideas. It's very useful for aspiring artists that have large pieces of art that they cannot travel with all the time. Nothing says "buy me" more than an interactive 3D image of the item. It has "buy me" written all over it.
Aurora 3D Presentation 2012 is a huge application with a plethora of features and different types of presentations to choose from and customize for your viewers. Excitement is mounting! Go ahead and download Aurora today and show off your creativity.