Are you having problem in creating intro videos for your YouTube channel? Are you having difficulty in making a 3d movie title for your blog or a flash or GIF banner? If the answer to these questions is a big YES, then you don't have to worry any more as today we are going to review Aurora 3D animation maker, which is 3D video or animation creating software and will surely solve your problem.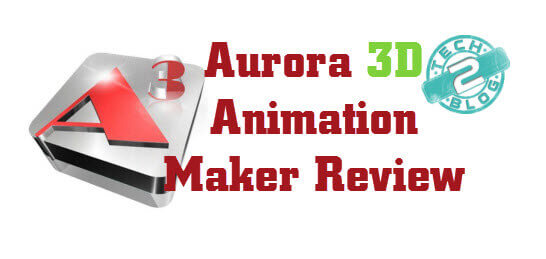 To know how to create awesome looking 3D animation keep reading the article and sit tight with cookie or some drink and I am sure you will love every paragraph. If you scroll down, you will see a Tech2Blog banner, which I created using its default template just in 1 minute. 
Aurora 3D animation maker software is a mufti-purpose software which can be used to create introduction short videos, animated title banner, GIF animation, etc. It is a complete one stop solution for all your small animated work. It will give your imagination new wings and you will be able to design any type of 3D animated movie without any technical skills.
Read More on Tech2Blog.com